I may earn a commission from the companies mentioned in this post via affiliate links to products or services associated with content in this article. As an Amazon Associate I earn from qualifying purchases. Please read the
Advertising Disclosure
for more information.
One of the best things about planning a garden is that you can take it in any direction that suits your fancy. You have the flexibility to basically do whatever you want. A garden can be designed in any manner you want it to be, it is a blank slate waiting for you to get started. With that said, here are some flower gardening tips for beginners.
Flower Gardening Tips for Beginners
Pick a spot that has correct sun requirements
Grow Annuals with Perennials
Raised garden beds make gardening easier
Choose the right garden layout
You can start growing plants in containers
Buy flower seed packets to save money
Use rocks to fill in gaps between flowers
Add garden decorations
Relax and have fun! It's Gardening!
You should take a few minutes, or a few days to think about a few concepts that will help make the most of your garden space and budget. It's important to sit down and do some planning before going out and spending money on garden flowers or garden tools.
Flower Garden Ideas
Want a landscaped space comprised solely of gorgeously fragrant, blooming plants? Go for it.
Want a garden that is full of vegetables and herbs? Perfect.
Dreaming of a space that wonderfully melds vegetables, herbs, flowers and native plants? Go all out. And don't forget about rock gardens!
The limiting factors are your creative imagination and the space (and budget!) you have available to use. Even in small spaces you can make a gorgeous garden in fact you'd probably find it cheaper if you have less space to work with.
Don't limit yourself to just your backyard either. You can learn how to landscape your front yard yourself as well. Making a cheap front yard garden that looks great will certainly add to the curb appeal of your home. You can even put a small garden around your mailbox, that can look really nice.
Speaking of mailboxes, if you are in need of a new mailbox I wrote up an article about what I think is the best mailbox and a great and unique way I found to install it.
Below are some more flower gardening tips for beginners.
Flower Garden Sunlight Requirements
Sunlight is one of the key factors in growing a beautiful garden, regardless of the plants chosen, or the care given to them, is making sure they receive the proper amount of light needed. Plants need full sun, partial sun/partial shade, or full shade.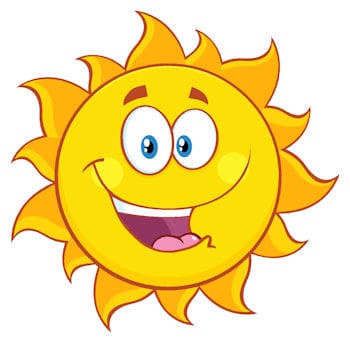 Full Sun – Full sun means the spot receives 6 or more hours of direct sunlight per day. It doesn't have to be a continuous 6 hours, and can be broken up throughout the day, with some occurring in the morning and another chunk in the afternoon.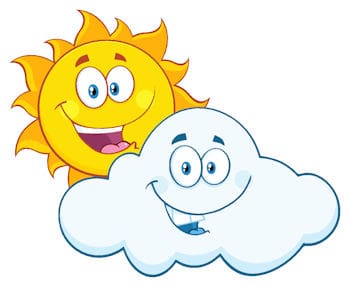 Partial Sun / Partial Shade – These two terms are fairly interchangeable and mean a spot receives 4-6 hours of direct sun over the course of the day. Both would prefer to receive early morning or evening light, being shaded from the most intense sun in the mid to late afternoon.
Partial sun plants need a minimum of 4 hours and will do better the closer to 6 they can get. Partial shade plants need a maximum of 6 hours of sun but prefer the lesser amount.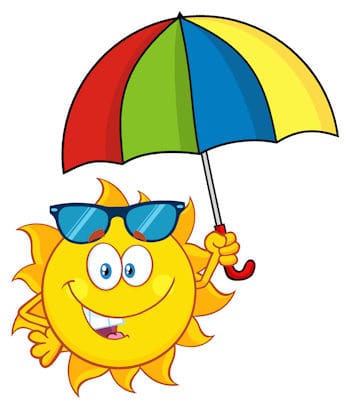 Full Shade – Full shade means less than 4 hours of direct sunlight a day. This doesn't mean the plant never receives any sunlight. Full shade plants will thrive with filtered sunlight, or some early morning direct sun.
Types of Plants for Garden
Plants can be classified in one of three ways Perennials, Annuals and Biennials. Make sure to take into account their growing tendencies:
Perennials
Perennials return year after year with little to no encouragement, providing continuous garden blooms. These plants tend to have a higher price tag up front but can be more economical in the long run.
Annuals
Annuals only live for one growing season and need to be replanted every year. They can add color to small sections of a garden and be switched out year to year.
Biennials
Biennials are a hybrid of the two; the first year is spent focusing on vegetative growth, the second year the plant blooms and completes its life cycle.
Raised Garden Bed Advantages
A raised garden bed is a large planting box used for gardening instead of the traditional method of sowing plants directly in the ground. The raised beds, or "garden boxes" add an aesthetic appeal to the landscape, while also providing many advantages to the homeowner such as:
Portability
Ease of use
Handicap accessible
Better weed and pest control
Extended growing season
Higher yields
They are pretty inexpensive and adding a few around your yard would look really nice. If you are somewhat handy you can save some money by simply heading down to the local home improvement store buying some cheap supplies and making your own raised garden bed yourself.
Obviously this requires much more physical work but it might save you some money, which is always nice.
After you look over those flower gardening tips for beginners, you can get into the fun part! Sitting down and designing a plan that will make your garden look great and allow you to express your creativity and come up with an idea that is perfectly suited to your personality.
How Do I Layout My Garden
A traditional layout for a garden is designed in either a rectangular or square shape with plants forming neat, tidy rows within the garden site.
Plants can be grouped based on height, companion planting benefits, or by the types of vegetables/flowers grown. Space between the rows allows the gardener easy access to plants and weeds can be controlled by hand or using a roto tiller.
Watering and fertilizing is simplified due to the uniform garden shape. Raised garden beds work well in a traditional garden design.
I think this is the stereotypical image of what a garden looks like when most people think about a garden. It is extremely popular and the easiest to plan and implement.
Non-Traditional Garden Layout
A design can be created that incorporates garden space into an established landscape. Sometimes a homeowner doesn't wish to dedicate a large, rectangular/square space to a garden but still wants the benefits of a large garden.
Instead they can add garden plants along the perimeter of a yard, nestling vegetables and herbs amongst flowers and shrubs. A great option with a non-traditional layout is to add undulating landscape curbing throughout the yard.
This curbing creates a border, separating the garden from the lawn. You can then plant small chunks of vegetables or herbs in this perimeter bed. This works best if there is an irrigation system in place to reduce the time spent watering by hand.
The biggest benefit to this system is if down the road the desire for a garden diminishes, it is easier to fill the spaces with landscape shrubs or even rocks/mulch versus having a chunk of ground that needs to be reseeded, or turned into something more useable.
Container Garden Ideas
A container garden is also another extremely popular idea, especially if you are just beginning to garden or don't want to spend a lot. Of course you might need to buy some containers, these can vary from really expensive to really inexpensive.
You can always buy cheap containers or you can even find containers just lying around that can be used. You certainly do not need to spend a lot of money on a container.
Vegetables and herbs can be planted in containers and then placed on a patio or scattered around the yard, creating visual appeal to the landscape. Containers can be moved as needed and are easy to tend to. Containers are a great, easy and cheap way to make your garden look nice on a budget.
Flower Seed Packets
If you really don't want to spend much money on anything just go to your nearby big box store and buy a few flower seed packets. These are very cheap and will only cost a few bucks.
It is a little more work because you have to plant them and nurture them a bit and hope they grow. This is certainly cheaper than buying fully grown plants or flowers and it can be more fun.
I love planting flower seeds and watching them grow from nothing into a beautiful flower. It gives me a great sense of accomplishment.
Are Rock Gardens Expensive
An inexpensive way to make a nice looking garden on a budget is to create a rock garden. Rocks are certainly cheap and you don't have to worry about watering them or giving them plenty of sunlight.
Rock gardens can look really great, and it doesn't have to just be rocks you can plant a few flowers here and there which will help give the rock garden a touch of color and make it feel a bit more vibrant.
This would definitely be cheaper than filling a large open area with nothing but flowers and plants, and it would require much less maintenance. If you just have an empty space that really doesn't get much sunlight and you don't know what to do with it, maybe try a rock garden.
Flower Garden Decoration Ideas
No matter the design layout, remember that many budget friendly elements can be added to a garden to increase its aesthetic appeal. Water features will encourage butterflies and hummingbirds to the garden, which in turn will then pollinate garden plants.
Flowering shrubs and garden flowers bring extra color to a space, breaking up the solid green. Garden centers and nurseries also have a huge selection of wind chimes and other décor to help personalize a space.
I also like those little solar powered landscape lights, some aren't so great but others look really nice and really spruce up a pathway or driveway or anywhere around a garden and you can get them for a good price.
A garden should be a reflection of you, an extension of your personality. Adding a variety of plants, décor, and other landscaping features can help create a unique space that will be well enjoyed. If you do a great job it will make your yard look so much nicer and much more enjoyable to look at everyday.
In Conclusion
These are just a few of my flower gardening tips for beginners but I am sure you can think of many more that will give you the garden space that is perfect for you and at the right price. Have fun!